Superior Court
Mental Health Court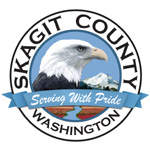 The Purpose of Mental Health Court
Skagit County Mental Health Court is a collaborative, problem-solving court designed to promote public safety and reduce recidivism among mentally ill offenders through an intensive program of evaluation, treatment and frequent monitoring of compliance. Its goal is to bring stability, sobriety and safety to mentally ill offenders while ensuring the security and well-being of the community.
The Skagit County Mental Health Court program draws on the expertise and cooperation of Skagit County Superior, Skagit County Prosecuting Attorney and Public Defender, public mental health providers, local advocacy and support agencies, and private providers of mental health, substance abuse and ancillary services.


Forms
| | | |
| --- | --- | --- |
| | Form to make initial client referral to Mental Health Court. | Word |
| ROI – Eligibility | Release of Information: Consent For Release Of Confidential Information For Eligbility And Suitability | Pdf |
| ROI – Disclose | Permission To Disclose Confidential Information | Pdf |
| Order Setting Dates | Order Setting Mental Health Court Dates And Conditions Of Participation | Pdf |
| Order to Participate Form | Stipulation and Order to Participate in Mental Health Court | Pdf |




Eligibility
Mental Health Court is a voluntary program for offenders who have a mental illness. Persons may be eligible for a suitability evaluation if they fall within the following guidelines.
Adult individuals who have been charged with felony in Skagit County Superior Court.
Adult individuals who have been diagnosed with a mental illness.
Adult individuals whose predominant diagnosis results from brain disorder, developmental disability, or dementia may be evaluated on a case-by-case basis.
The individual may not have a previous conviction for a serious violent felony offense or sex offense as defined in RCW 9.94A.030. (RCW 2.28.180).
The offender is not currently charged with or convicted of an offense a) that is a sex offense; b) that is a serious violent offense; c) during which the defendant used a firearm; or d) during which the defendant caused substantial or great bodily harm or death to another person. (RCW 2.28.180.
The ultimate decision as to whether or not the criminal charge is appropriate for Mental Health Court rests exclusively with the Prosecuting Attorney or his/her designee and s/he makes final determination whether or not an individual will be allowed to participate.
The mental health evaluation must provide some indication that the individual's mental illness was a factor in the alleged criminal behavior and that the MHC treatment program will help that individual move towards recovery and reduce further recidivism. The individual must be considered suitable for, and amenable to, treatment. (RCW 2.28.180).
The individual must be legally competent and able to appreciate the consequences of the legal proceedings and the agreement s/he is making with the court.
The individual must reside in Skagit County.
The individual must sign and execute a stipulation to admissibility of the reports and submittal of the case on the record.  S/he will be advised that the stipulation will be admitted as evidence of the crime if s/he fails to successfully complete the Mental Health Court Program and is terminated. 
An individual initially excluded because of the nature of the charges, may qualify for Mental Health Court if s/he is ultimately charged with a qualifying offense and is otherwise suitable for disposition.