Emergency Medical Services
Director/Training Coordinator: Josh Pelonio

Welcome to the Skagit County Department of Emergency Medical Services
About EMS
Skagit County Department of Emergency Medical Services (EMS) is responsible for ensuring that county EMS providers have standardized reporting formats, that a standardized countywide data collection system is in place, and for overseeing systemwide quality assurance. Other responsibilities include providing recertification training, managing equipment replacement plans and monitoring customer service.
EMS was created in September 2014 with the goals of eliminating system fragmentation, reducing redundancy, collecting and analyzing data, and performing quality assurance and analysis.
We want your feedback
Skagit County EMS values public opinion and encourages citizens and visitors of Skagit County to offer recommendations on ways in which we can improve our service delivery and performance of our personnel. Members of the public can provide feedback by submitting a formal commendation and/or complaint to Skagit County EMS.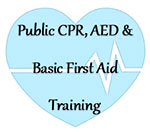 2911 East College Way, Suite C
Mount Vernon, WA 98273
(360) 416-1830

Director: Josh Pelonio
joshp@co.skagit.wa.us

Skagit County Medical Program Director, Matthew Russell MD
skagitmpd@icloud.com

Training and Quality Assurance Specialist: Mike Kirkman
mikek@co.skagit.wa.us

Administrative Coordinator: Freya Peebles
freyaxp@co.skagit.wa.us