Superior Court
Welcome to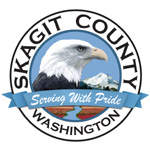 Skagit County Human Services
Mental Health Court Home
Mental Health Court Operating Policies
New Violations of Probation and New Law Violations
Violations of probation will be handled by the MHC. New charges will be arraigned during the MHC calendar. A new offense may disqualify a client from continued participation in the MHC. The individual will be reevaluated for both eligibility and suitability to continue. A judgment will be made regarding return of the matter to the criminal calendar.

Involuntary Termination
A MHC participant may be terminated from the program for refusal to participate in his/her case management plan, for repeated willful violations of the program, for committing a serious new crime, because s/he has achieved the maximum benefit from available services, if s/he has been on bench warrant status for an extended period, or other reasons as determined by the Court.

Voluntary Termination
A participant may voluntarily choose to leave the program at any time. A participant wishing to withdraw should make that request to the Judge either in person or through defense counsel.

Incomplete/Unsuccessful Participation
If a MHC participant fails to complete the program or is otherwise unsuccessful, the judge will make a determination of guilt based upon the stipulation and order to participate in mental health court and s/he will be sentenced.

Pre-Court Staffing
The MHC Judge, Prosecuting Attorney, Public Defender or other defense attorney, MHP/Court Liaison or other appropriate treatment staff, and MHC Coordinator will attend a staffing meeting prior to each MHC session. During pre-court staffing new participants will be considered, current participant progress reports will be reviewed and recommended sanctions and incentives will be considered.

Status Hearings
MHC will be held every other Monday or as calendared. If the scheduled Monday calendar falls on a court holiday, the calendar will be stricken. The frequency of court appearances for each individual participant will be determined on a case-by-case basis. Return dates will be discussed during staffing, with the judge making the final decision.

Court-Ordered Fees, Fines and Restitution
MHC participants will be given every opportunity to address all outstanding matters before any court while they are under the supervision of the MHC. The Judge will review all outstanding matters for the purpose of resolving them prior to participants completing MHC. Community work programs may be used for individuals with outstanding fees and fines before the court.

Systems Cooperation and Conflict Resolution
Consensus through dialogue will be the primary means for achieving systems cooperation. Direct contact will be maintained with key players who may be unable to attend any of the various meetings called on behalf of the program. The MHC Team will address disagreements regarding treatment plans.