Superior Court
Mental Health Court Home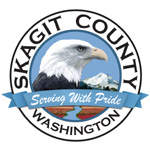 Mental Health Court Graduation Requirements
The participant will

attend all required court sessions

fully participate in his/her treatment program

demonstrate pro-social behavior

engage in an ongoing therapeutic support system

demonstrate effective use of medications

comply with terms of probation

have the means to address food, clothing and shelter

have no excessive or unexcused absences from appointments, employment, training classes or other obligations.

have made all payments or performed all community service hours required for MHC participation

be able to identify and understand those circumstances and/or events which are likely to trigger relapse behaviors and develop new responses to those signs

have a plan established, in the event that s/he becomes susceptible to a relapse following graduation

have an ongoing treatment plan in place

Dismissal of Charges
When the participant has successfully completed the terms of the court order, the court will dismiss the charges.
Aftercare
Aftercare is recognized as a critical part of success once a participant has left the supervision of the MHC. Prior to graduation, participant will assist in development of an Aftercare Plan. The MHC will facilitate links with public and community-based sources of assistance for client aftercare. Community-based services continue to be available to clients after completion of the MHC program.