Operations Division: Road Maintenance
Director | County Engineer Grace Kane P.E.
Operations Division Manager: John Davidson
ROUTINE MAINTENANCE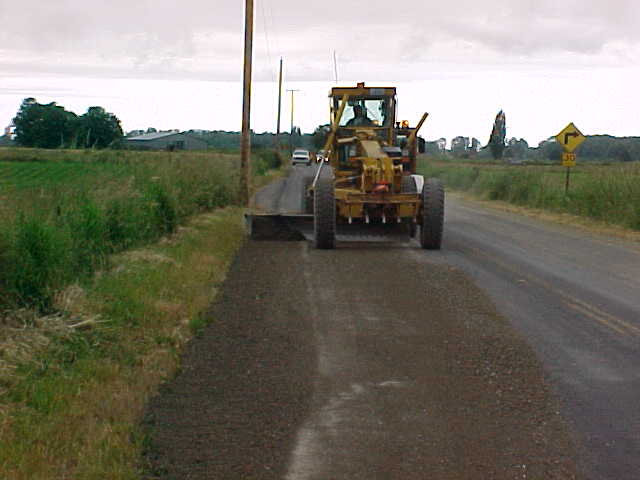 Sod Removal:
Remove excess buildup of sod to restore proper drainage to roads expected to be resurfaced.

Grading Roadways and Shoulders:
Grade and shape gravel shoulders to level ridges, cut and fill holes and distribute existing gravel evenly over the surface.

Ditching:
Clean bottom of ditch to restore proper drainage. This is done to remove obstructions, sod buildup and excess deposits of sediments, leaving as much vegetation as possible.