Operations Division: Road Maintenance
County Engineer: Paul A. Randall-Grutter P.E.
Operations Division Manager: Andy Shaw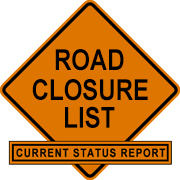 Our goal is to provide Skagit County with satisfactory and safe motor vehicle traffic

The Operations Division of Public Works maintains 801 miles of roadway, traffic and pedestrian services, storm drainage, and bridges. These areas are to be kept as close to their original condition as possible. The county is portioned into three districts. The Special Operations department maintains signs, guardrails and bridges. The crew also handles special installations throughout the County.
Most road work can only be done when the weather is dry and warm. Road activity mainly revolves around the Chip Sealing Program, which is the resurfacing of the roadway. In Skagit County, we try to resurface a road every 7 years. This seems to keep the maintenance down and the potholes at bay. Work starts in the early spring, after the winter freeze and thaw cycles. At that time of year, road supervisors are in the field, analyzing which roads will need to be resurfaced. There is some prep work before the actual chip sealing can occur.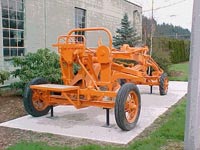 The 2018 list of roads to be chip sealed in your area: District 1 | District 2 | District 3
(These lists subject to changes)
Find WSDOT construction and maintenance projects in your area: WSDOT Baker Area Construction
Routine maintenance not requiring dry, warm weather is done during the winter season. These activities are drainage maintenance, tree trimming, brush cutting, sign maintenance, guardrail repair, shoulder maintenance and pot hole patching. We also respond to emergencies brought on by winter storms. These might include sanding icy roads, plowing snow and cleaning up after windstorms and rainstorms.


To report road hazards or road issues please contact our Operations Division at 360-416-1480.
All other Public Works related issues please call main number at 360-416-1400.
Hours of Operation Monday Friday 7:30am-4:30pm