Skagit County Sheriff
"Committed To Your Safety"
Skagit County Sheriff's Office
INVESTIGATIONS Supervisor: Sgt. Jenny Sheahan-Lee

Cold Cases | Skagit County's Most Wanted |
Provide Information to Undercover Drug Task Force | Evidence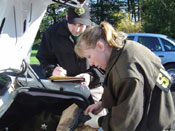 The investigations division is responsible for the follow up of serious crimes committed, usually but not always, felonies in Skagit County. In addition, Skagit County detectives work closely with neighboring jurisdictions to share intelligence and resources to solve complex crimes.
Each detective carries an average of thirty active cases at any given time. Investigations are prioritized and the most serious crimes, usually crimes against persons, are worked first.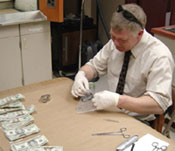 The detective division is comprised of 5 detectives, a sergeant and an evidence technician that are on call to respond to the scene of a serious crime twenty-four hours a day. Two additional detectives are assigned to the Skagit County Inter-Local Drug Enforcement Unit (SCIDEU).
Detectives are usually on duty and available for contact during sheriff's office business hours Monday through Friday. If you need to speak to a detective please call ahead to schedule an appointment by dialing (360) 416-1911 between 9:00am-4:30pm or by email at sheriff@co.skagit.wa.us.
Address: 600 South Third Street Mount Vernon WA 98273
Business Phone: (360) 416-1911 - Emergencies Dial 9-1-1
Business Fax: (360) 416-1924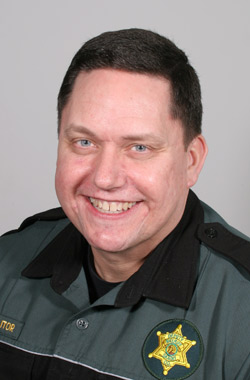 Chief Criminal Deputy
Tom Molitor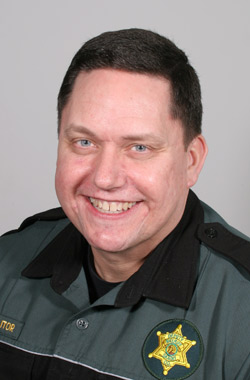 Chief Criminal Deputy
Tom Molitor