Planning and Development Services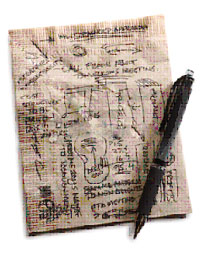 Annual Comprehensive Plan Amendments 2013 Docket

The Growth Management Act provides that "each comprehensive land use plan and development regulations shall be subject to continuing review and evaluation" and requires Skagit County to annually accept petitions for amendments or revisions to our Comprehensive Plan, in addition to the comprehensive periodic update. Skagit County implements this requirement through Skagit County Code Chapter 14.08, which describes the process for such amendments.
Ordinance O20140005 adopting the 2013 Comprehensive Plan Amendments, including amendments to the Bayview Ridge Subarea Plan and Development Regulations
(November 17, 2014)
Two proposals are currently moving forward as part of the 2013 Comprehensive Plan Amendment Docket:
Amendments to the Bayview Ridge Subarea Plan, Development Regulations, and Airport Environs Zone. See the Bayview Ridge Subarea Plan here
The Kim Yong Ho Map Amendment Proposal (PL13-0302).

Notices:
Notice of Availability, Public Comment Period, and Skagit County Planning Commission Public Hearing (Kim Yong Ho, PL13-0302)
Notice of Proposed Amendment to Department of Commerce
Staff Report & Recommendation:
Planning and Development Services Staff Report (Kim Yong Ho, PL13-0302)
SEPA Environmental Review
SEPA environmental checklist (Kim Yong Ho, PL13-0302)
SEPA threshold determination
Docketing

Following a public hearing held on April 29, the Board of Commissioners made a decision on which petitions to "docket," i.e. move forward for full review and potential adoption, through Resolution R20400139 (see below). Docketed items are scheduled to move forward for SEPA and public review in September.
Petitions to Amend Comprehensive Plan (received by the last business day in July 2013)

Skagit County received the following timely petitions to amend the Comprehensive Plan:
Additionally, the Department proposes the following County-initiated amendment:
C-1, Bayview Ridge, to reconfigure the Bayview Ridge Subarea to implement the Port of Skagit's recommended changes to the Airport Environs Overlay, move industrial zoning to the eastern portion of the subarea, reduce the residential zoning, and shrink the urban growth area boundary.
Public Comments
Name
Organization
(if applicable)
Method
Proposal Description
Date Received
Harold Mehrer

Written Document

NC-4 Harold Mehrer

04/16/2014