Skagit County Sheriff
"Committed To Your Safety"
DIVISIONS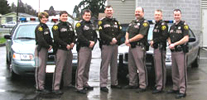 The Skagit County Sheriff's Office offers its community a professional response from a group of highly trained individuals with a wide range of skill sets to meet nearly every emergency need of our community. As our community continues to grow and becomes more diverse so do the types of incidents that the sheriff's office responds to. As a result the sheriff's office maintains a wide range of specialty departments that train regularly to ensure a safe, professional, and prompt response. Having a wide range of specialty programs also provides our deputies with an opportunity to expand their career in law enforcement making them a more versatile emergency responder.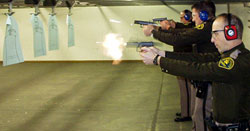 The Sheriffs Office also maintains a group of deputies who are certified training staff to support all of our specialty programs as well as our regular patrol needs. The sheriff's office designates every Thursday as an in service training day. Skagit County deputies are exposed to a wide range of training from simple first aid to large scale critical incident exercises involving multiple jurisdictions and agencies. Skagit County is proud to have a patrol staff that is a set above the rest.