Planning and Development Services
2022 Comprehensive Plan Amendments
www.skagitcounty.net/2022CPA


Petitions for the 2022 Docket
The Growth Management Act provides that "each comprehensive land use plan and development regulations shall be subject to continuing review and evaluation" and requires Skagit County to annually accept petitions for amendments or revisions to our Comprehensive Plan. Skagit County implements this requirement through Skagit County Code Chapter 14.08, which describes the process for such annual amendments. The following is a list of Citizen –Initiated Proposals that have been received for consideration by the County for 2022.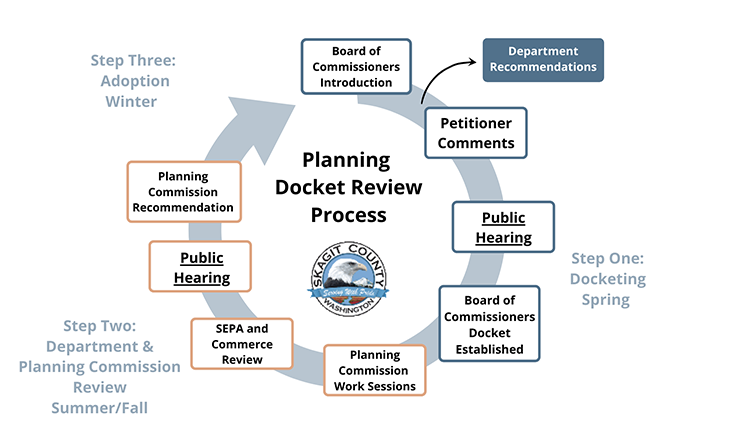 | | |
| --- | --- |
| Petitioner Applications | |
| LR22-01 | Bertelsen Farms Small Scale Recreation & Tourism Rezone |
| LR22-05 | Farmworker Housing Agricultural Accessory Use Amendment |
Board of County Commissioners Docketing
Planning Commission Documents
This page will be updated when more information becomes available.