Communicable Disease
Director: Keith Higman

COVID-19 INFORMATION

COVID-19 CASES IN SKAGIT COUNTY RESIDENTS

(Updated 9/16/23)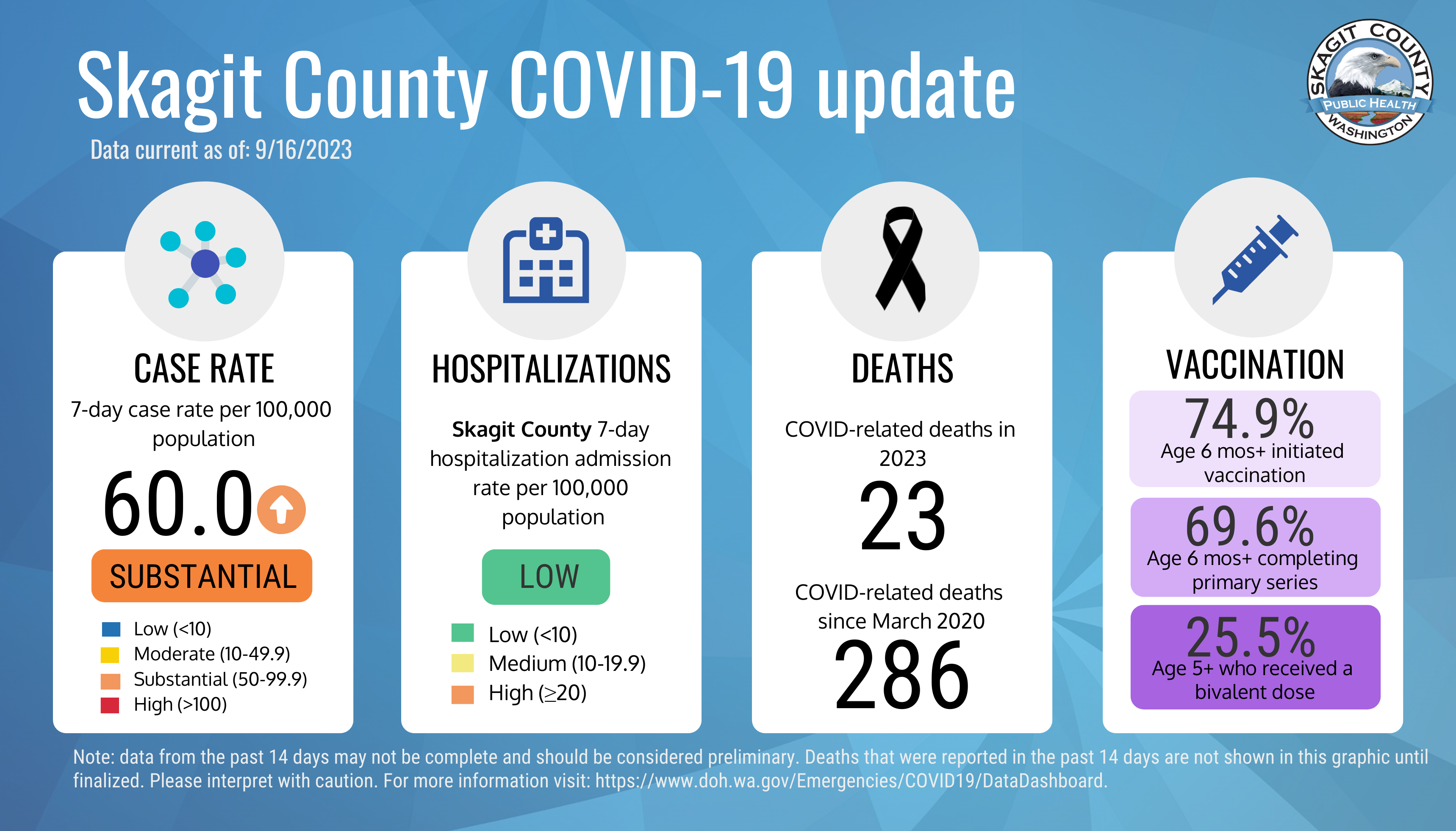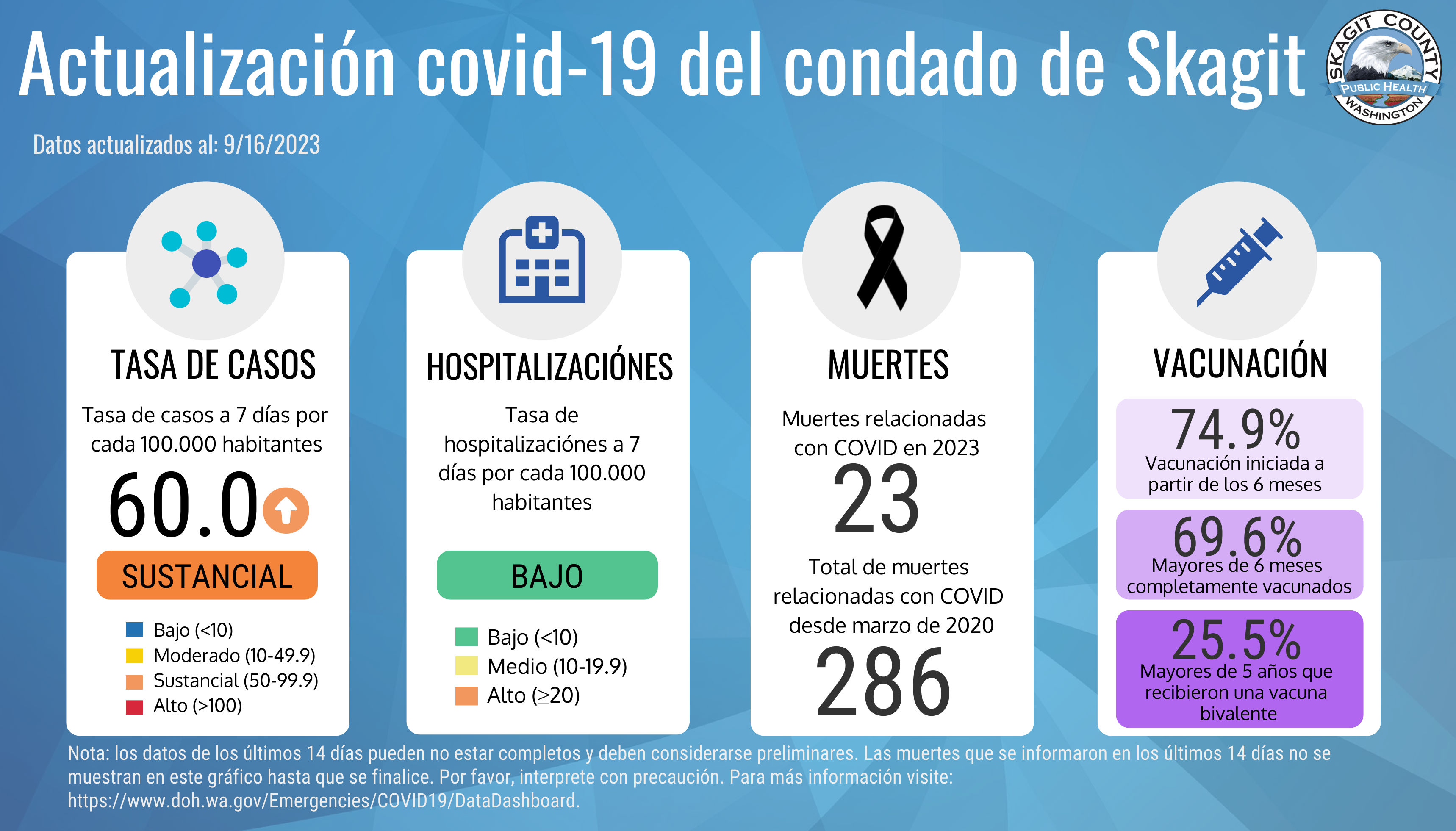 PLEASE NOTE: For more comprehensive COVID-19 related data, please refer to the statewide COVID-19 Data Dashboard.
Stay up to date on the current COVID-19 vaccine recommendations
Learn more here. Not sure about your vaccination status? We can help! Call Skagit County Public Health at (360) 416-1500.
Have you tested positive for COVID-19?

If you have COVID-19 symptoms or have tested positive, do not wait to get treated. No-cost treatment and medications may be available to reduce your chances of hospitalization and death. Call your provider or use the treatment locator to find a location that offers testing and treatment or a pharmacy where you can fill your prescription.
COVID-19 Vaccination

We have a very limited supply of the new COVID vaccines available for children ages 5 to 11 and uninsured and underinsured adults. Please call (360) 416-1500 to inquire about the availability and schedule an appointment.
COVID-19 Testing

Over-the-counter test kits are available to purchase from online retailers and in pharmacies for convenient, at-home testing. For a directory of testing sites near you, visit the DOH Testing Location webpage.
General COVID-19 Information
State COVID-19 Information Hotline: Dial 1-800-525-0127, then press #. Language assistance is available.
Text the word "Coronavirus" to 211211 to receive information and updates on your phone wherever you are.
Reports and additional information