Skagit County Sheriff
"Committed To Your Safety"
LACONNER DETACHMENT
Detachment Administrator: Sgt. Jenny Sheahan-Lee
Business Phone: (360) 466-3134 - Emergencies Dial 9-1-1
Email: scld@co.skagit.wa.us
Address: 204 South Douglas St. LaConner WA 98273
Business Hours: 8 am - 3 pm PST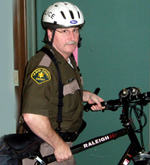 The Skagit County Sheriff's Office is currently providing contract law enforcement service for the water-front tourist town of LaConner nestled in the southwest corner of Skagit County. The Town of LaConner has a population of just under 800 people. During peak tourism season the town's population can swell into the thousands.
The Sheriff's Office is responsible for providing all Law Enforcement services to the town and staffs a permanent detachment office inside of the Town of LaConner. Sheriff's deputies conduct foot, bike, and boat patrols in addition to using their regular patrol vehicles in and around the town of LaConner. Currently, the sheriff's office provides a dedicated staff of one patrol sergeant, four patrol deputies, and clerical staff that are assigned to the town for a minimum period of 1-5 years.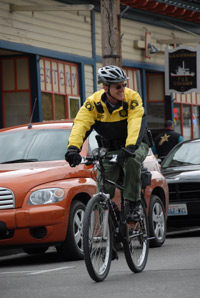 The detachment's office is located at 204 South Douglas St. adjacent to Town Hall. The office hours are Monday through Wednesday 8 a.m. to 3 p.m. or by appointment. The business office offers child car seat inspections, bicycle registration, free gun lock distribution, "Watch my Car" registration, vacation checks, and courtesy vessel regulation inspections for boaters.
For emergencies dial 9-1-1 and for non-emergency 24 hour service dial (360) 428-3211 . The regular business line is (360) 466-3134. You can email the LaConner detachment at scld@co.skagit.wa.us