Planning and Development Services
Code Compliance
Please note: The Skagit County Planning and Development Service Code Compliance Division only covers complaints, violations, or questions regarding property within unincorporated Skagit County.
You can find other jurisdiction's compliance contact information here.
The Code Compliance Office is available via e-mail at pdsenforcement@co.skagit.wa.us or by phone at 360-416-1343.
Please leave a message and your call will be returned by the Code Enforcement Officer. If you have specific questions regarding a pending code enforcement case or would like to request an extension of a compliance deadline, please include the case number (if known), your address and contact information.
Planning & Development Services handles violations of Skagit County Code Titles 14, 15, and 16. Other departments are responsible for other types of violations:
Planning & Development Services

construction without a permit
grading, filling, and excavation
fences and retaining walls on private property
outside junk accumulation on private property
zoning code violations
illegal placement of mobile homes
travel trailer and recreational vehicle violations
critical areas and shoreline violations

Public Works

road maintenance
abandoned vehicles within the right-of-way
road and general drainage problems
traffic signs and signals
unauthorized signs or obstructions in the right-of-way

Sheriff

fireworks (SCC Chapter 9.20)
noise control (SCC Chapter 9.50)
animal code violations (SCC Title 7)
other public nuisances (SCC Title 9)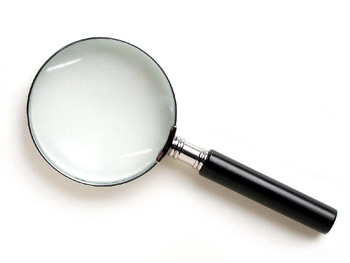 Private Disputes
If you have a dispute with a neighbor about encroachment onto your property line, a landlord/tenant dispute, or other such private issue, you might contact the Volunteers of America's Dispute Resolution Center at 360-542-8487. Residents of Skagit County can use these services to inexpensively resolve a variety of private disputes.

About the Process
Planning & Development Services follows the procedures described in SCC Chapter 14.44. A typical code enforcement case follows the process below:
A Request for Investigation (RFI) form is completed, providing details and location of the alleged code violation.
The Department performs a site visit and takes pictures. If the code violation is confirmed the case continues, if not, the case may be closed as unfounded.
The Department sends a contact letter to the property owner(s). The contact letter specifies the code violation(s) and remedies that must be implemented within a specified time frame.
If the violation continues, the Department will issue an Administrative Order to Abate the Violation. Violations not resolved by the deadline specified in the order will accrue a minimum $100 per day fine.
If the violation continues, the Department will record a Certificate of Non-Compliance against the property. This could make it difficult to sell the property or create a problem with the existing mortgage company.
Continued property owner unresponsiveness or uncooperativeness will be referred to the Skagit County Prosecuting Attorney.
At any time, the County and the property owner may enter into a Voluntary Compliance Agreement, where the County and the property owner agree, in writing, to the nature of the violations, the requirements for correction, and appropriate deadlines. A Voluntary Compliance Agreement is the preferred method of resolving code violations.

Track Compliance
Planning & Development Services ("PDS") does not automatically reply to those who submit Requests for Investigations. To get code enforcement updates, contact the Department.
Incorporated Jusisdiction's Code Compliance Contact Information