Planning and Development Services

Code Compliance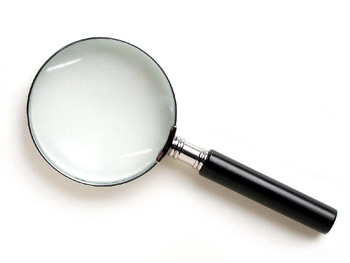 About the Process
Violations of Skagit County Code (SCC) Title 14 and 15 are governed by SCC Chapter 14.
Violation Examples
Planning & Development Services responds to citizen and agency requests for investigation of potential violations of Skagit County Code ("SCC") :
Zoning code violations
Illegal placement of mobile homes
Construction without a permit
Grading, filling, and excavation
Travel trailer and recreational vehicle violations
Junk or junkyard conditions
Fences and retaining walls
Shoreline violations

A typical code enforcement case follows the process below:
A Request for Investigation (RFI) form is completed, providing details and location of the alleged code violation.
The RFI is submitted to Planning and Development Services by fax (360-416-1320), email (pds@co.skagit.wa.us), U.S. mail, or delivered in person to 1800 Continental Place, Mount Vernon, WA 98273.
The Department performs a site visit and takes pictures. If the code violation is confirmed the case continues, if not, the case may be closed as unfounded.
The Department sends a contact letter to the property owner(s). The contact letter specifies the code violation(s) and remedies that must be implemented within 30 days.


| | |
| --- | --- |
| a. | If a permit is required, an application must be submitted within 30 days, or the case may proceed to #5 below. |
| b. | When the permit is approved, it must be picked up by the property owner within 1 week. |
| c. | An initial inspection must take place within two weeks of permit approval. |
| d. | The project must be brought up to current inspection requirements within 90 days of permit approval, or the case may proceed to #5 below. |
| e. | Once the project has met inspection requirements up to the current stage of construction noted in the violation, the project can continue at normal inspection time frames and the Code Compliance case may be closed if no other violations still exist. |



If the violation continues, the Department will issue an Administrative Order to Abate the Violation. Violations not resolved within 30 days of this notice will accrue a minimum $100 per day fine.
If the violation continues, the Department will record a Certificate of Non-Compliance against the property. This could make it difficult to sell the property or create a problem with the existing mortgage company.
Continued property owner unresponsiveness or uncooperativeness will be referred to the Skagit County Prosecuting Attorney.
At any time, the County and the property owner may enter into a Voluntary Compliance Agreement, where the County and the property owner agree, in writing, to the nature of the violations, the requirements for correction, and appropriate deadlines. A Voluntary Compliance Agreement is the preferred method of resolving code violations.
Other Violations and Disputes
Planning & Development Services only handles violations of Skagit County Code Titles 14 and 15. If you have a dispute with a neighbor about encroachment onto your property line or other such private issue, you might contact Volunteers of America's Dispute Resolution Center at 360-542-8487. Residents of Skagit County can use these services to resolve a variety of community disputes, including:
property line disputes
neighbor disputes
landlord/tenant disputes
community disputes
small claims court
business and commercial disputes
family disputes
multi-party or complex cases
The Public Works Department separately handles the following types of complaints:
road drainage and maintenance
abandoned cars within the right-of-way
traffic signs and signals
road water drainage
retention or run-off
unauthorized signs or obstructions in the right-of-way
The Sheriffs Office handles noise control, fireworks, and other SCC Title 9 public nuisance complaints, as well as SCC Title 7 animal code complaints.


Track Compliance
Planning & Development Services ("PDS") does not automatically reply to those who submit Requests for Investigations. To get code enforcement updates, contact the Department or go to our Permit Search page and search by parcel number to see activity, including code enforcement, related to that parcel. To find a parcel number, look up the property by address.