Skagit County Corrections
Community Justice Center
Chief of Corrections: Don Marlow

INMATE COMMISSARY & MONEY ACCOUNT

TO SEND MONEY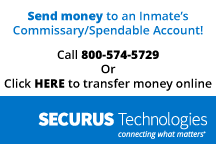 ---

PLEASE NOTE
Hot Commissary is delivered on
Friday evenings. All other commissary items are delivered to the inmate on Saturday.
(if the link does not work on Internet Explorer, try using Google Chrome or Mozilla Firefox)
You can also order using the "Outside Inside App" which is available from the App Store or Google Play.