Welcome to Skagit County

December 28, 2021
Board of County Commissioners announced the appointment of Grace Kane to Public Works Director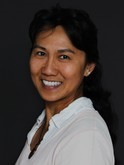 Today, the Skagit County Board of Commissioners is pleased to announce the appointment of Grace Kane to the position of Public Works Director. Grace will officially take on the position on January 18, 2022. Her appointment follows the retirement of current Public Works Director Dan Berentson.
Grace came to work for Skagit County in May 2021 and has been serving as Engineering Division Manager. Prior to working with Skagit, Grace served as the City Engineer for the City of Lake Stevens. She has also worked as a Project Manager/Associate Engineer for the City of Everett, a Project Engineer for Snohomish County Public Works and as a project engineer in private industry.

Grace graduated from the University of Washington with a bachelor's degree in Civil Engineering and is a certified Mediation Practitioner with the Volunteers of America Dispute Resolution Center. Additionally, Grace was proud to graduate from Leadership Snohomish County in 2012.

"Grace's diverse experience in both the public and private sector made her a standout amongst a wide array of qualified candidates," said Chair of the Board Lisa Janicki, speaking on behalf of the Board. "In her time with Skagit and throughout the interview process, she clearly demonstrated philosophies of leadership, an understanding of LEAN principles and a clear passion for 'serving with pride' that made her a clear and exciting choice for Public Works Director.

Director Dan Berentson is retiring on January 31, 2022 after 20 years of public service. He said, "It's been an honor to serve as Public Works Director, an opportunity I will always cherish. Thanks to the County Commissioners I worked for and the great team of County employees and community partners who have helped us get our work done."

Grace Kane said, "They are big shoes to fill, but I am thrilled to have been able to work with Dan over the past several months to learn about his role directly from him. I am excited to work for the residents of Skagit County!"

For more information on Skagit County Public Works, visit www.skagitcounty.net/publicworks. You can sign up for new releases and information regarding Public Works projects and road closures here. For all other questions, call 360-416-1300.