Welcome to Skagit County

November 30, 2022
Board of County Commissioners announce the appointment of Keith Higman as Public Health Director
The Skagit County Board of Commissioners is pleased to announce the appointment of Keith Higman to the position of Public Health Director. Keith will officially take on the position on January 9, 2023. The position has been vacant for about five months, following the promotion of the former director, Jennifer Johnson, to the role of Skagit County Deputy Administrator on August 1 of this year.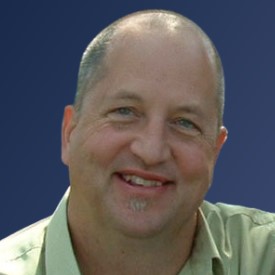 Keith has served as Director of the Island County Health Department since 2008. Preceding that, he served as Environmental Health Director for Island County for 10 years. In total, Keith has worked in the field of public health for more than 27 years.
He holds a Bachelor of Science from Western Washington University, Huxley College of Environmental Studies, and a master's degree in public health from the University of Washington, School of Public Health and Community Medicine.

Keith brings with him experience as an Environmental Planner and State Environmental Policy Act (SEPA) official and has served as a Research Ecologist for the U.S. Fish and Wildlife Service, holding a variety of positions in the areas of natural resource management and water quality.

His service to the public health community is not limited to the North Sound Region. Keith has served on the Washington State Board of Health in various capacities, including as Chair and Vice-Chair, and as Chair of the Environmental Health Committee. Keith has a strong relationship with the State Department of Health, as well as our other regional local health jurisdictions, bringing value to our community.

"Skagit County has gained a real asset in hiring Keith as Public Health Director," said Chair of the Board Peter Browning, speaking on behalf of the Board. "Not only is Keith exceptionally knowledgeable in the science and application of public health, but he also excels at working through geographical barriers to access— given his time on the Island—a skill that will be beneficial for addressing critical health needs in our dynamic and large, rural county."

Keith is pleased to join Skagit County Public Health, a team of dedicated, passionate, and incredibly knowledgeable professionals that has been cultivated under Jennifer Johnson's leadership for the past eight and a half years. Keith has expressed that he is looking forward to working for a larger community with more partners to collectively address shared goals to improve health. He is also excited to work for a combined human service and public health department—a unique characteristic of Skagit County—to better influence social determinants of health.
For more information on Skagit County Public Health, visit www.skagitcounty.net/health. For public health-related questions, call 360-416-1500.