Welcome to Skagit County

September 20, 2019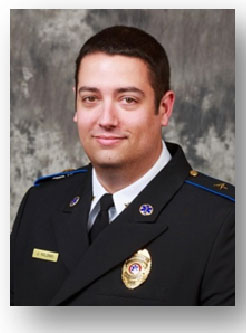 Appointment of New Emergency Medical Services Director
SKAGIT COUNTY, WA – The Board of Skagit County Commissioners is pleased to announce the appointment of Josh Pelonio as the new Director of Skagit County Emergency Medical Services (EMS). Prior to his appointment, Josh served as the Interim Director of Skagit County EMS beginning in late July.
Josh previously served as the EMS Provider Liaison & Training Coordinator for Skagit County EMS from August 2018 through July 2019. He has been an EMS provider and administrator in the Pacific Northwest for 14 years, and holds certifications as an Ambulance Service Manager and Managing Paramedic Officer.
Prior to his time serving in Skagit County, Josh spent more than 10 years in the private sector where he held progressive positions in EMS, including EMT, Preceptor, Field Supervisor, and Operations Manager. His experience includes overseeing various aspects of EMS provider training, safety, and risk management programs.
Josh has also served as an EMS educator and agency training officer, and has developed robust continuing education programs for ALS and BLS providers in several counties. Josh is also an American Heart Association instructor and served as the training site coordinator for both AHA and NAEMT EMS training programs. He has served as a subject matter expert on the NREMT Certification Exam Item Writing Task Force at multiple certification levels and currently serves on the AHA Western States Emergency Cardiovascular Care Education Subcommittee. Josh is a member of the National EMS Management Association, serves on the Membership Committee for the National Association of Emergency Medical Technicians, and is actively finishing a bachelor's degree in EMS Administration from Columbia Southern University.