Planning and Development Services

Replacement Ferry Environmental Review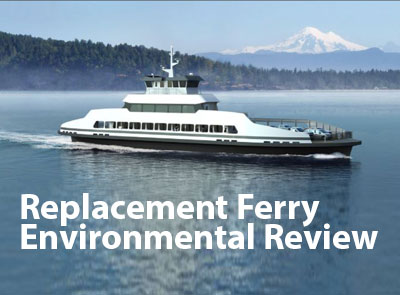 Planning and Development Services is performing environmental review under the State Environmental Policy Act (SEPA) for a replacement Guemes-Fidalgo Island ferry proposed by Skagit County Public Works.
Skagit County has contracted with BERK Consulting to prepare an environmental assessment and SEPA checklist for the project, and to complete that work prior to final selection of a propulsion system for the replacement ferry. The current vessel, the M/V GUEMES, is a 21-vehicle, 99-passenger, diesel-powered ferry that was built and put into service in 1979.
Planning & Development Services is maintaining this page for the relevant environmental documents pertaining to the environmental review.
Historical Documents
For more information, contact:
Ryan Walters
Assistant Director
Skagit County Planning & Development Services
rrwalters@co.skagit.wa.us