Law Library
Welcome to the
Skagit County Law Library
JoAnne Giesbrecht, Librarian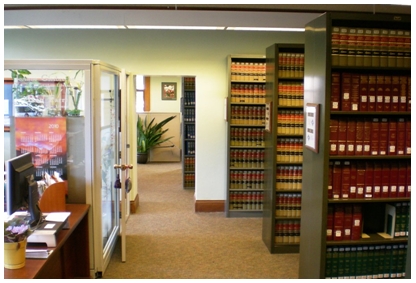 The Skagit County Law Library offers access to legal resources for professional, business and personal needs.
The Library collection includes:
Revised Code of Washington
Washington State Statutes
Case Opinions of Washington Supreme Court and Appellate Courts
Case Opinions of United States Supreme Court
United States Code Annotated
Washington Digest
American Jurisprudence 2nd Edition
Court Forms and Practice Guides
Westlaw Online Database
The Law Library's helpful and knowledgeable staff will be glad to assist you in your needs.
Full service copy machine and computer terminals are available for public use.
The staff of the Skagit County Law Library cannot give legal advice.


Board of Trustees
Superior Court Judge Laura M. Riquelme
County Commissioner Lisa Janicki
Attorney Gary Jones
Attorney Elizabeth Neidzwski
Attorney Merrilee Harrell
Superior and Juvenile Court Administrator Lisa West
The next scheduled meeting is January 16th, 2020 from 8:30 – 9:15 AM at the Skagit County Law Library.
Meetings are subject to cancellations.
Useful Websites for additional legal information:
For additional questions please call: (360) 416-1290