GIS
Geographic Information Services
Director: Geoff Almvig
Printing Maps Using Adobe Acrobat
The map image sizes for most of the PDF Maps downloaded from skagitcounty.net are too large for most conventional printers, but that doesn't mean you can't print or save details or information off of the files you download.
To print or save an area of a map with Adobe Acrobat Reader:
1.Open the PDF map file with Adobe Reader
2. Click and hold down on the "Text Select Tool" icon on the Adobe Reader task bar: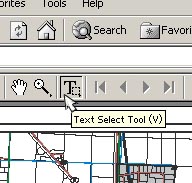 3. A toolbar with three other options opens up: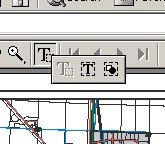 4. Move your cursor to the small icon with the square and cicle pictured. This is the "Graphics Select Tool": Let up on the mouse button.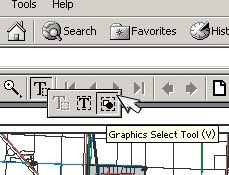 5. You can now use your cursor to select an area of the map image to save or print.