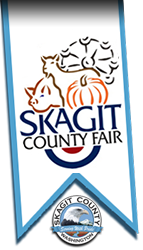 Skagit County Fair
Drive-In Music Live Concert Series!

Join us for the first-ever Drive-In Music Live Concert Series at the Skagit County Fairgrounds for THREE weekends in August 2020 with SIX amazing bands.

All weekend shows start at 7 pm.

We are following all CDC and State guidelines, which means MASK is mandatory and must be worn at all times. Get tickets, grab your family, and invite your friends. Enjoy the music LIVE ON STAGE at a safe and responsible distance.

Drive-In Music Live Concert Series gives the opportunity for music fans to enjoy music in a unique, safe, and socially distanced environment. This concept will allow fans a tailgate and drive-in style admission to keep social distancing measures active. Cars are charged by the load to attend up to 6 people per vehicle. We recommend filling vehicles with family/household members only.

You can still invite your friends and park by each other though!

Early Bird tickets are limited and start at $30.

WEEKEND ONE
August 7th & 8th

PETTY FEVER will open the 3-weekend concert series on Friday, August 7th & 8th, 2020. The multi-award-winning full production tribute to Tom Petty & The Heartbreakers, featuring the captivating Guitarist/Vocalist and 2016 Hollywood FAME Award Winner, Frank Murray.

Petty Fever is the recipient of multiple entertainment awards which include; Las Vegas FAME Awards 2017 "Outstanding Tribute Band" & 2018 "Outstanding International Tribute Band" presented at Hard Rock Café Live in Las Vegas, NV and 2013 & 2014 Los Angeles Music Awards "Tribute Band of The Year" presented at the Avalon Theater in Hollywood, CA. Band Website

Opening up for Petty Fever is local Skagit Valley favorite, THE FANTASY BAND. An engaging and talented regional 6-piece rock band covering a deep dive into classic dance and rock concert songs from the '70s and '80s, all performed live in a well-crafted set to delight wide ranges of audiences. Tight and authentic arrangements with impressive vocal harmonies, complement the multi-instrumental skills of the band. Come enjoy Fantasy as they play tunes audiences remember from the days of FM radio and that attract listeners to the unique power and fun of the classic rock era. Band Website

WEEKEND TWO
August 14th &15th

Country Night @ the Drive-In will feature independent country artist, AARON CRAWFORD, based in Seattle, WA. As the founder and original Cascade Country Artist, Aaron Crawford is forging a new path: paying respect to the roots, instrumentation, and songwriting of traditional country, yet blending those flavors with the Seattle sound including the likes of the grunge scene icons Nirvana, Pearl Jam, and even Foo Fighters. His latest album Hotel Bible hit 24 on iTunes and current single "Heart Like Hers" now playing on radio stations nationwide. Band Website

THE LOWDOWN DRIFTERS the country folk-rock band from Stanwood, WA are opening both nights on August 14th &15th, 2020. They formed around a shared love of songwriting with the goal of fostering and furthering the tradition of country music. Band Website

WEEKEND THREE
August 21st & 22nd

Closing out the epic weekend at the Skagit County Fairgrounds is CREEDENCE REVELATION FEATURING RANDY LINDER. This presentation by Randy Linder and his band is second to none. They have entertained audiences from California to New York with the beloved hits that came from CCR between the years of 1968 and 1972 and a few of John Fogerty's solo hits. Randy has been in the music business since 1968 and has attained National and International status since developing this salute to John Fogerty and CCR in the year 2000.

The opening band is TBA. This announcement is coming soon, so be on the lookout and make sure to follow us.

The events will have limited capacity to maintain social distancing.

Early Bird tickets are available for presale from June 30 until 10 a.m. on July 8. General public tickets on sale NOW.

To sign up for the early bird tickets and more info go to driveinmusiclive.com. For media inquiries please contact Tara at taras@driveinmusiclive.com. See you at the Drive-In!

Turnaround Artists is a nonprofit presenter of quality events in communities around the US dedicated to enriching audiences and supporting touring shows.