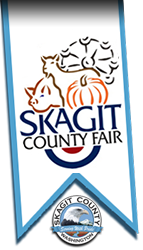 Skagit County Fair
PARADISE AMUSEMENTS ENTERTAINS ALL AGES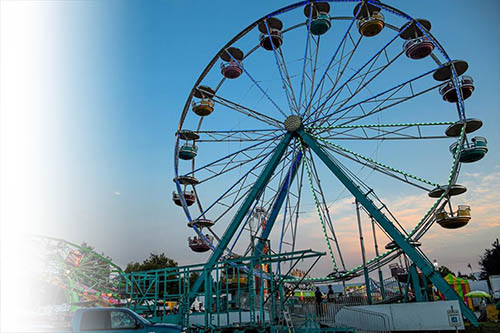 *Fair admission required to access Carnival
*No pre-sale carnival bracelets/tickets due to low past pre-sale numbers

Carnival Hours
1:00 pm -11:00 pm Every Day
*Please note hours differ from General Fair hours (10a-10p)*
*On-Site Carnival Prices: One Day Wristband: $40
Wristbands will only be valid:
-Wednesday, August 10th from 1p-10pm (tickets only from 10pm-11pm)
-Thursday, August 11th from 1p-10p (tickets only from 10pm-11pm)
- Friday, August 12th from 1p-6p (tickets only from 6pm-11pm)

*Wristbands will not be valid at any point on Saturday. Tickets only.
*Ticket Prices vary by ride, inquire at Paradise Amusements ticket booth once on-site
Important changes/ Carnival Info for 2022, please read:
- Wristbands will not be unlimited every day, all day as in the past, due to a very busy Friday night and Saturday in 2021, and anticipation of the same in 2022. While of course we encourage everyone to visit the carnival when it suits them best, if you have some schedule flexibility, and want to do unlimited rides, plan on coming to the Fair on Wednesday, Thursday or Friday around or soon after 1pm.
We'd just like to remind everyone to be courteous and appreciative of our carnival provider Paradise Amusements. While a lot of us locally are feeling the current economic and staffing challenges, the carnival, due to it's unique circumstances, including, but not limited to: relying on a large amount of fuel and needing a lot of seasonal staff, is especially affected by the current state of things. Please do your part in helping us make the Skagit County Fair a good stop for the carnival year after year, having a carnival at our event is a privilege not a right. Thank you!