Parks and Recreation
Director: Brian Adams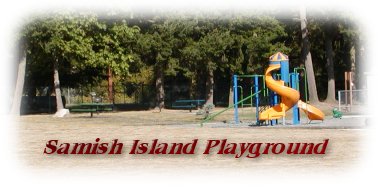 In response to hazardous conditions created by the ongoing COVID-19 pandemic, Skagit County Parks and Recreation campgrounds will be closed through April 30, 2020. At this time, Skagit County parks will continue to be open for hiking, although adequate space for social distancing should be practiced. Picnic shelters, sports courts, play structures, and other facilities at all Skagit County parks will be closed and will not be available for use during this time.
Skagit County campground closures include Howard Miller Steelhead Park, Grandy Lake Park, and Sauk River Park. Clear Lake Beach Park is closed.
Skagit County Parks and Recreation Department maintains this park on Samish Island.
Samish Island Park Pics
Location

Address: 10836 Halloran Rd., Samish Island (Bow)
Imap it! Navigate Using Mobile App

Policies

Day use only.

Alcoholic beverages and glass containers prohibited.

Pack it in, pack it out.

Dogs must be on leash.

No open fires or fireworks.