Agriculture Advisory Board
Natural Resource Lands
"Honoring our past, sustaining our future, where Skagit farms are the pride of the community."

Kimberly Adams, Planning & Development Services Administrative Coordinator
kadams@co.skagit.wa.us
1800 Continental Place
Mount Vernon, WA 98273
(360) 416-1338

The next meeting will be on to January 11th at 6 pm | Agenda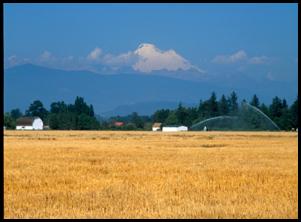 The Purpose:
The AAB shall make recommendations to the County Commissioners and the County Administrator on agricultural plans, policies, and programs concerning: a) existing and proposed legislation and regulations affecting agriculture; b) land uses as they impact agriculture; c) ways to maintain, enhance, and promote agriculture and agricultural products in the region; and d) any other agricultural issues as requested by the County Commissioners and/or consistent with the County's Comprehensive Plan.
Meetings are the second Wednesday of the month and are located at 1800 Continental Place from 7:00 - 9:00 p.m. during summer months (June-September) and 6:00- 8:00 p.m. during winter months (October- May) unless posted otherwise. The public is always welcome.



SKAGIT COUNTY AGRICULTURAL ADVISORY BOARD

The Agriculture Advisory Board (AAB) is comprised of a 12 member County Commissioner appointed board as set forth in Resolution R20020134.

The members serve a three year term that can be reappointed and the terms are staggered to ensure a consistency on the committee. Each Commissioner has four appointments
Current subcommittees are working on the following issues:
1. Flooding as it affects ag lands
2. Drainage and Irrigation
3. Critical Areas Ordinance and Agriculture related buffers
4. Ag land conversions
5. Comprehensive Plan and Zoning Code updates
Links to related information: