Board of County Commissioners
Strategic Plan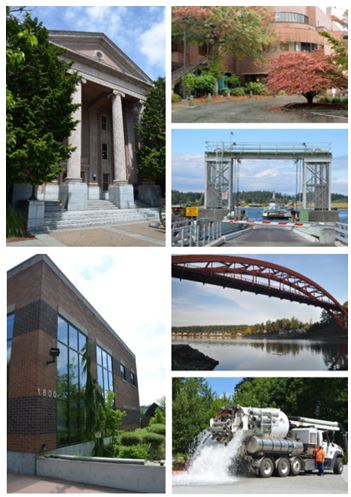 Skagit County is nearing the final phase of developing its Strategic Plan—a process that has been ongoing since this March. The draft Strategic Plan can be accessed by clicking the link below:

Draft Strategic Plan (June 6, 2022)

The finalized Strategic Plan will effectively communicate the County's vision and show its intended direction and emphasis over the next ten years. This plan is meant to be used internally to provide direction and vision for County elected officials and departments, and is intended to have a far-reaching impact, addressing the health and wellbeing of county staff, as well as recognizing necessary improvements to be made regarding county-provided public services.

Beginning Wednesday, June 8, comments regarding the current draft plan may be submitted by mail or email. Comments can be emailed to Commissioners@co.skagit.wa.us or can be mailed or hand-delivered to the Commissioner's Office at 1800 Continental Pl, Mount Vernon, WA 98273.

All comments must be received by close of business on Wednesday, June 15, 2022 to be considered.

A Strategic Plan Work Session is planned for Tuesday, June 14, 2022 from 2:30 to 4:00 p.m. in order to discuss pubic comments and integrate any necessary changes. The public is welcome to attend either in-person (Commissioners' Hearing Room) or virtually: https://bit.ly/SkagitBoCCMtg.
A formal presentation and adoption of the final Strategic Plan is scheduled for Tuesday, June 28 from 2:00-3:00 p.m. in the Commissioners Hearing Room at 1800 Continental Place in Mount Vernon. This presentation is open to the public, with both an in-person and virtual option for attendance.

To attend virtually, log in using the following ZOOM link: https://bit.ly/SkagitBoCCMtg.
Please note that the Strategic Plan is meant to be a living document. We encourage the public to provide comment or feedback even after the plan is formally adopted on June 28. To submit comments, email Commissioners@co.skagit.wa.us or mail comments to the Commissioner's Office at 1800 Continental Pl, Mount Vernon, WA 98273.

For more information, please email commissioners@co.skagit.wa.us or call (360) 416-1300.

Past Strategic Plan:
2017 Strategic Plan (July 17, 2017)