Human Services
Director: Jennifer Johnson
LIVES SAVED
Opioid Overdose and Naloxone
"Lives Saved" numbers are reported from the RISE Program and do not include statistics from other service providers such as EMS, and other local law enforcement agencies.
RISE Program Saves Lives
The RISE Program, a service of Phoenix Recovery Services and funded by Skagit County, is a mobile syringe exchange program that offers 1:1 needle exchange, safe disposal containers, equipment, counseling, and referral. This program is focused on decreasing the transmission of blood borne infections and reducing the amount of contaminated drug paraphernalia in the public waste system as well as intervention and referral to treatment services.
The RISE Program began distributing naloxone kits in 2016.
Opioid Overdose and Naloxone
Opioid overdose is life-threatening and requires immediate emergency attention. Recognizing the signs of opioid overdose is essential to saving lives. Naloxone is a medication approved by the Food and Drug Administration (FDA) to prevent overdose by opioids such as heroin, morphine, and oxycodone. It blocks opioid receptor sites, reversing the toxic effects of the overdose. Naloxone is administered when a patient is showing signs of opioid overdose.
Related:

Treatment Resources [pdf]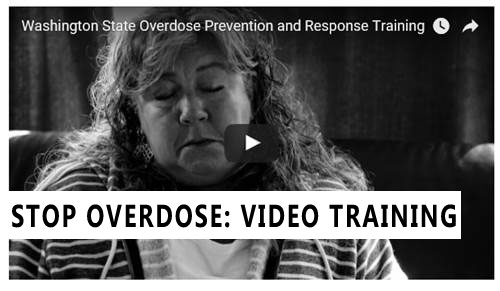 This 8-minute video covers overdose risks, the WA State Good Samaritan Law,
and a step-by-step demonstration of what to do in an opioid overdose
(including rescue breathing and intranasal naloxone)