Skagit County Board of Health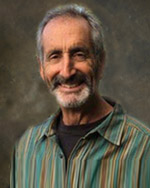 Aaron Katz
Aaron Katz is Principal Lecturer Emeritus at the University of Washington School of Public Health where he taught graduate level courses in health policy and conducted health policy projects and research on a wide variety of issues. During his 32 years at UW, Aaron held numerous academic leadership positions, including as faculty coordinator of the Health Systems and Policy Concentration of the Health Services Master of Public Health (MPH) program, as founding director of the Leadership, Policy, and Management track of the Global Health MPH program, and as co-founder of the Community Oriented Public Health Practice MPH program. He was director of the UW Health Policy Analysis Program from 1988 until 2003, editor-in-chief of the School's journal, Northwest Public Health, from 1999 to 2008., and director of the Packard-Gates Population Leadership Program from 2005 to 2009. He also was visiting faculty at the University of Queensland (Australia) School of Public Health.

Aaron received the American Public Health Association's Award for Excellence in 2006 and the Outstanding Teaching Award from the UW School of Public Health in 2004. At the 2011 "State of Reform" Washington Health Policy Conference, Aaron received the Health Reform Leadership Award.

Aaron has worked in health policy and planning in Washington state since 1978, serving as a health planner, policy and planning consultant, lobbyist, political adviser, and policy researcher. He directed numerous policy analysis and policy development projects for legislative bodies, state and local public agencies, and private sector clients, including work on health system reform, public health reform, managed care, rural access, HIV/AIDS, workers' compensation, long term care, medical economics, and services for people with low incomes. Aaron also collaborated on health policy projects with colleagues in various countries in southern Asia, Sub-Saharan Africa, and Latin America as well as Japan.
Aaron received a bachelor of science degree from the University of Wisconsin - Madison in 1974 and a certificate [master] of public health degree from the University of Toronto in 1975.
Aaron and his artist wife, Kate Dougherty, are happy to have moved to Anacortes in April 2019 after living in Seattle for more than 40 years. They enjoy hiking, biking, pickleball, eating in the area's great restaurants, listen to music and dancing, and – when it's safe again – traveling.