Skagit County Board of Health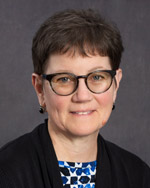 Dr. Connie Davis
Connie Davis, MD, joined Skagit Regional Health as the Chief Medical Officer in 2012 after a long career in nephrology. Dr. Davis previously served as Director of the Kidney Care Line and Co-Director of the Kidney and Pancreas Transplant program at the University of Washington, where she was on faculty at the School of Medicine.
Dr. Davis received her medical degree at the University of Washington and went on to residencies and a nephrology fellowship at the University of Texas Southwestern Medical Schools Hospitals and Clinics, and a research fellowship at Ludwig Maximillan University in Munich. She is board certified in internal medicine and nephrology and has a Masters of Health Care Administration from the University of Washington.
Dr. Davis is passionate about prevention of society related health care issues after years of caring for patients with such illnesses. She is excited to be part of the Skagit County Board of Health to help facilitate conversations that lead to action improving the health status of all Skagit County Residents.