Treasurer's Office
Treasurer: Katie Jungquist
Office of the Skagit County Treasurer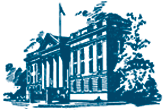 Credit Card Payments


Read the Disclaimer Here.


CREDIT CARDS GLADLY ACCEPTED




Call 1-800-2PAY-TAX
(1-800-272-9829)
or pay online at

http://www.officialpayments.com/


After entering your Property ID and making payment you will be given a
confirmation number that you should keep with your records

FAQ

You will be charged with a flat convenience fee of 2.63% on each transaction, with a minimum fee of $4.15

Questions? Contact the Treasurers office here.