Superior Court
Mental Health Court Home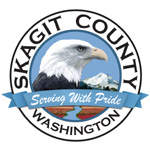 Mental Health Court Team Responsibilities
The MHC Team consists of the Judge, attorneys, treatment providers, bailiff and coordinator.  The function of the Team is insure that the participant fully participates in treatment and complies with legal obligations.  The Team meets before each court calendar to discuss individual cases.
All Mental Health Court Team Members
Refer cases to the MHC program as appropriate
Participate in regular non-adversarial MHC dockets, including adjudication and dispositional hearings
Attend pre-court staffing and other relevant meetings as necessary
Provide and participates in cross training for MHC Team members and their staffs to assure mutual understanding of prosecution proceedings and requirements
Participate in data collection
Judge
Presides over court sessions and maintains a supportive/encouraging relationship with the participant
Orders terms and conditions of participant's court participation
Prosecuting Attorney
Reviews defendant for preliminary eligibility and referrs client to MHC Team for review
Familiarizes staff within the Prosecuting Attorney's Office regarding the goals, policies and procedures of the MHC
Represents State in MHC
Public Defender
Familiarizes staff within the Public Defender's Office regarding the goals, policies and procedures of the MHC
Represents and advises MHC participant
Mental Health Court Coordinator
Maintains MHC policies and procedures
Monitors program expenditures
Coordinates collection of data, maintains program statistics and directs the preparation of progress reports
Mental Health Court Treatment Team
Evaluates potential participants for appropriateness to program
Determines appropriate modality of treatment to meet participant's needs
Prepares and monitors individual case management plans for every participant under the supervision of the MHC
Attends pre-court staffing, MHC dockets, and other relevant meetings as necessary
Presents reports of participant's progress in treatment to the Court
Consults with MHC Team members, participant's family and support network regarding participant progress
Maintains records of participant treatment progress and drug testing result
Provides or arranges for treatment, including consultation in regard to medication treatment compliance
In cooperation with the jail medical provider, provides treatment of incarcerated defendants who are under the supervision of MHC, including court-ordered sanctions.