Superior Court

Mental Health Court Home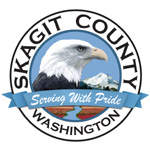 Mental Health Court Referral / Intake Procedure
Referrals for Mental Health Court (MHC) will be processed through the Prosecuting Attorney and, because MHC matters are pre-plea, accepted from the Public Defender's Office or private defense counsel.
Any preliminary hearing or other substantive motion shall be heard on the original court calendar, not the MHC calendar.
If individual appears to meet initial eligibility criteria defense attorney completes Referral for Determination of Initial Eligibility.
Individual signs Consent for Release of Confidential Information for Eligibility & Suitability.
Individual must be agreeable to continue speedy trial and omnibus hearing to allow time to undergo mental health assessment and for MHC team to staff case.
Defense attorney is responsible for faxing or otherwise delivering Referral Form, Consent for Release of Information, Information, Affidavit of Probable Cause, and Defendant Criminal History to the Prosecuting Attorney.
Prosecuting Attorney screens case for initial eligibility.
If individual meets initial eligibility criteria Prosecuting Attorney will bring copies of referral documents to the court team at the next regularly scheduled court staffing and individual will be staffed for admission to MHC.
If Team agrees, individual will be referred to MHP for assessment.
MHC Court Team will review assessment at next regularly scheduled court staffing and decide whether or not individual should be invited to observe Mental Health Court program. The ultimate decision as to whether or not someone will be admitted rests exclusively with the Prosecuting Attorney or his/her designee.
If there is agreement that the individual and case are appropriate, Public Defender will advise individual that s/he is invited to observe the next regularly scheduled court docket.
Individual will appear in court to observe and the court will provide an overview of the MHC program. Individual will begin observation period and complete a minimum of four (4) weeks of MHC treatment prior to admission. Individual must observe two consecutive MHC dockets before admission to MHC. If individual wants to enter MHC, s/he will be admitted to program after completion of two consecutive observations.  An observation period that extend beyond four weeks may be applied to the twenty four months required for graduation at the discretion of the Prosecuting Attorney.
An individual scheduled to enter chemical dependency inpatient treatment while observing MHC must sign into MHC before s/he leaves for treatment.
Individual must meet with defense attorney for program orientation during observation period and before signing in to MHC program. Defense attorney gives individual copy of Participant Handbook, UA protocol and MHC calendar at orientation
Upon court approval, individual signs Stipulation and Order to Participate in Mental Health Court.
Treatment plan is added to terms of court order.
PRIVATE AND CONFLICT ATTORNEYS: The Public Defender will not enter a Notice of Appearance on behalf of the individual until that individual signs into the program. Individuals can be sanctioned during the observation period. Private or conflict attorneys must either plan to attend the observations or be available by phone to coordinate representation with the Public Defender.