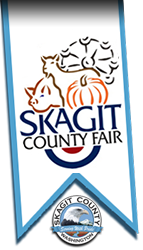 Skagit County Fair
August 7-10, 2019
The Wenatchee Youth Circus Comes to the
2018 SKAGIT COUNTY FAIR
WYC, known as the "Biggest Little Circus in the World" is one of several nonprofessional groups presently performing in the United States. The show includes many professional quality circus acts, including: high wire, flying trapeze,
fire acts, and aerial acts.
WYC has no animal acts.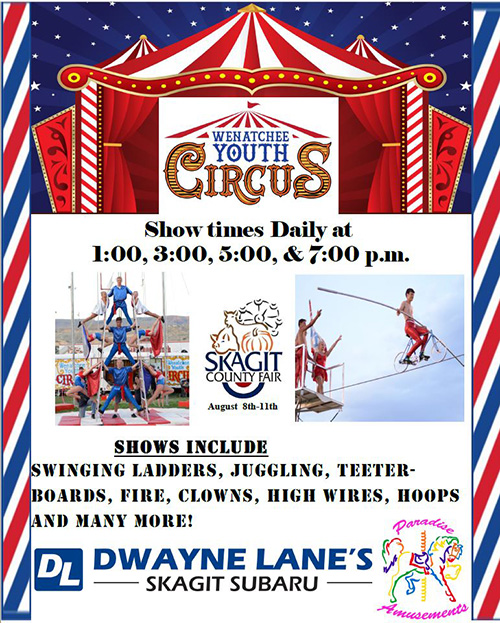 Mission Statement:
Our mission is to reach as many youth as possible, helping to teach them one-by-one, the importance of setting goals for themselves while striving to work hard and stay focused. During this process they will learn the value of giving back to the community what our community has so generously given to them.
The Wenatchee Youth Circus
One of the Top Non-Pro Circuses in the Nation
WYC is undeniably one of the four top nonprofessional troupes in the nation. Over the years the circus has played to audiences totaling over two million people in the western states from California to Alaska and in Canada as well, averaging 12,000 miles a year. The show has been so well received that many bookings are repeat datings, often made on the spot.